Belt Drive Plastic Fans
CMV 125-400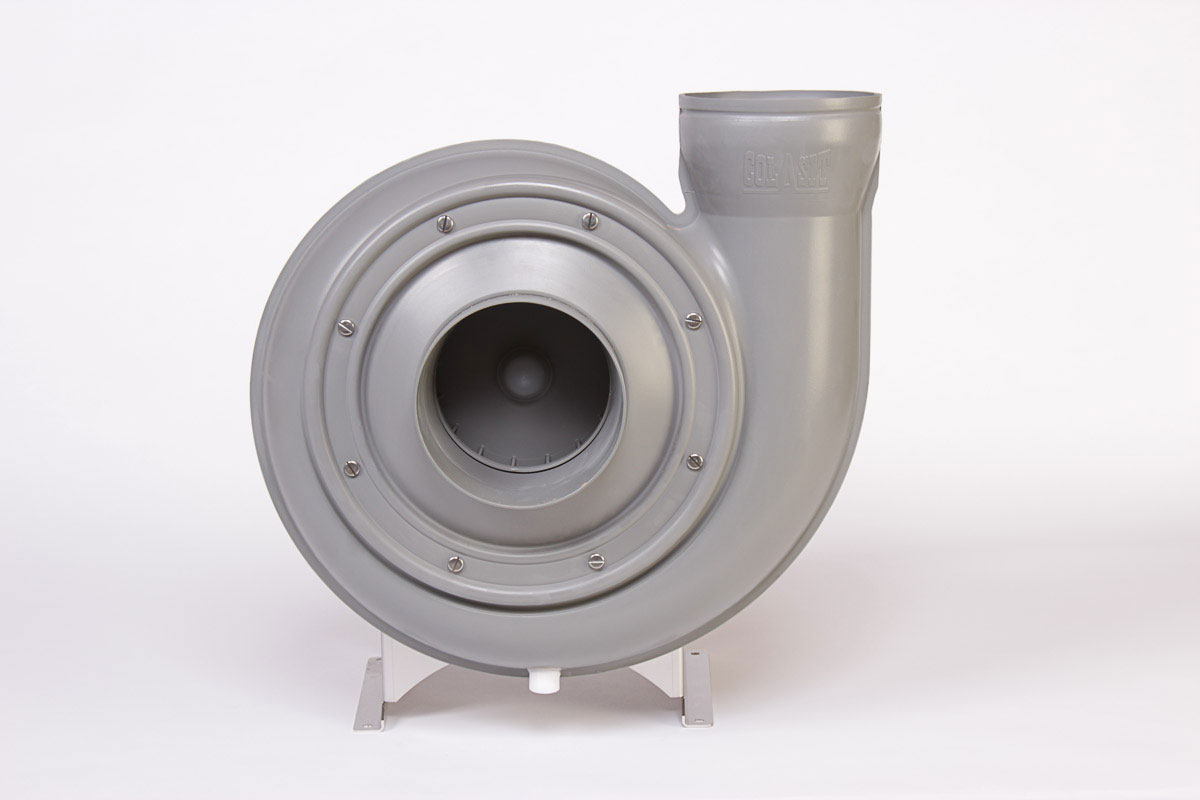 Fan Construction Notes:
IPF fans are made in accordance with ISO 9001-2008 manufacturing standards.
IPF fan casings are thermoformed and automatically welded. The Impellers are injection molded 20 forward curved blades. Precision design and fabrication make for whisper quiet fans.
The Support Sets and the mounting hardware are Stainless Steel.
Spark Proof Fans are made from PPs-EL. Explosion proof motors are also available.
Accessories such as flex connectors, flanges, reducers, vibration isolators, are available options.
CMV 125
CMV 200
CMV 250
CMV 315
CMV 400
CMV 160
CMV 200/180
CMV 250/225
CMV 315/280
Note: On the first screen click the Fast Line Button on the left side. On the second screen enter your CFM and Static Pressure.